Dr. Ashlin Alexander believes that stunning, successful results flourish in an environment of trust and true communication. Combining a passion for aesthetic artistry and precision with a highly approachable, compassionate demeanor, Dr. Alexander seeks to enhance each client's innate beauty while working to minimize genetic and age-related flaws. His approach is impeccably detailed and customized, earning him a reputation as amongst Toronto's most trusted names in cosmetic surgery in Toronto.
For those struggling with the wrinkles, fine lines and sagging contours of the aging process, a facelift can revitalize your appearance, knocking years of your perceived age and giving you a new level of self-confidence, both personally and professionally. Learn More
As the central feature of the face, the nose is a highly defining factor in the appearance, and as such must be harmoniously balanced with the mouth, eyes and cheeks. Rhinoplasty works to create a holistically beautiful nose that does not draw attention to itself, but rather lends focus to the smile. Learn More
Dr. Alexander offers a variety of safe, proven, non-invasive treatments for the complexion and the skin, which in many cases can be just as effective as facial surgery in reshaping the facial contours. From BOTOX, Restylane and Radiesse to Sculptra, Kybella and Juvederm, we have a full line of injectables and facial fillers to choose from. Learn More
Thick, luxurious hair that you can run your fingers through is one of the enduring hallmarks of youth, and when the hairline recedes, frustration with one's appearance can become unbearable. The hair transplant procedure works to restore the hairline through the transfer of healthy follicles from a donor site, boosting your confidence and giving you a new lease on life. Learn More
View All 〉
Alexander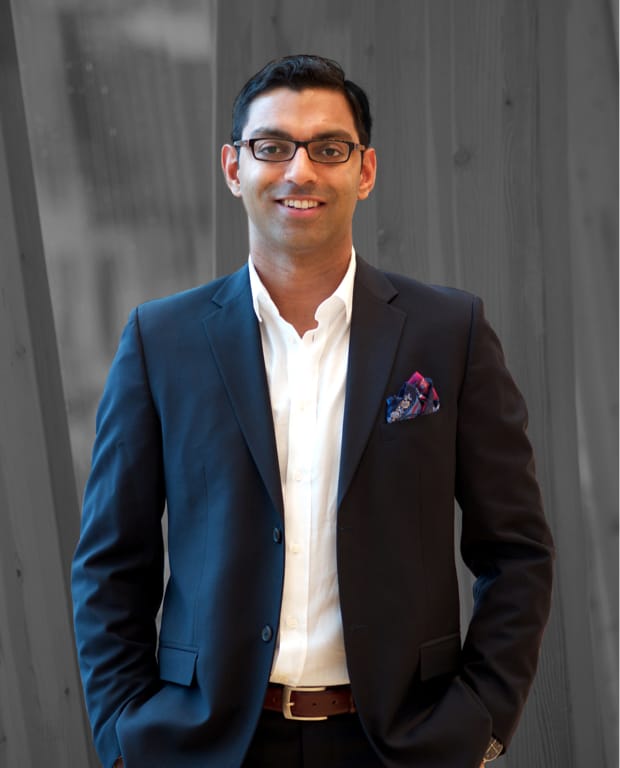 Meet
Ashlin Alexander,

MD
Dr. Ashlin Alexander has spent a lifetime devoting himself to the nuanced, detailed pursuit of aesthetic excellence in the field of facial plastic surgery, anti-aging technology and hair restoration. He completed amongst the most challenging and elite fellowships at NYU in Manhattan, New York, followed by an additional fellowship in Australia at the renowned Sydney Head and Neck Cancer Institute, now bringing to Toronto a sophisticated, international perspective that informs his meticulously personalized approach making him arguably the best cosmetic surgeon Toronto has to offer.
Learn More
Rhinoplasty
Types of Procedures
Primary Rhinoplasty: When a person makes the decision to alter the appearance, shape, or projection to the nose structure for the first time, this is a primary rhinoplasty. You don't want to have to go through nose surgery twice or be faced with a corrective surgery when the results
Revision Rhinoplasty: Dr. Ashlin Alexander is often called upon to correct a poorly-performed rhinoplasty with revision surgery. Every person who requires this procedure has unique problems, whether in appearance or breathing issues. Dr. Alexander can help you restore the nose structure if your earlier surgery did not achieve the look you envisioned, or too much or too little of the nose has been altered.
Ethnic Rhinoplasty: Your ethnic background makes a big difference in how your nose should be altered. You want to maintain the particularly attractive features associated with your genetic background, while making it more balanced, attractive, and of a size, shape and projection that will highlight your other facial features. Dr. Alexander is known for his ability to reshape the nose structure perfectly for various ethnic groups.
Non-Surgical Rhinoplasty: Some patients who live with a minor flaw, such as an uneven nose structure, a slight hump on the nose bridge, or a very pointed or droopy nose tip may be candidates for a non-surgical nose job. This procedure involves the use of dermal fillers to subtly enhance the nose, and requires only minutes, with no recovery time.
Why Choose Dr. Alexander
for Rhinoplasty?
Dr. Ashlin Alexander is a true professional in the field of cosmetic surgery. He focuses upon facial procedures, and is known for his honesty, integrity, dedication to his patients, and surgical excellence. Trained in Manhattan, he was mentored by leaders in the field of facial cosmetic surgery. His successes were noted; he scored at the 97th percentile in his class.
He is a board-certified, dual-fellowship trained facial cosmetic surgeon with a truly impressive academic background. Don't take chances with any facial procedure – a bad result can turn your dreams into a nightmare. Trust Dr. Alexander to perform a rhinoplasty with the meticulous care and attention to detail that is necessary for a truly excellent result.
Learn More